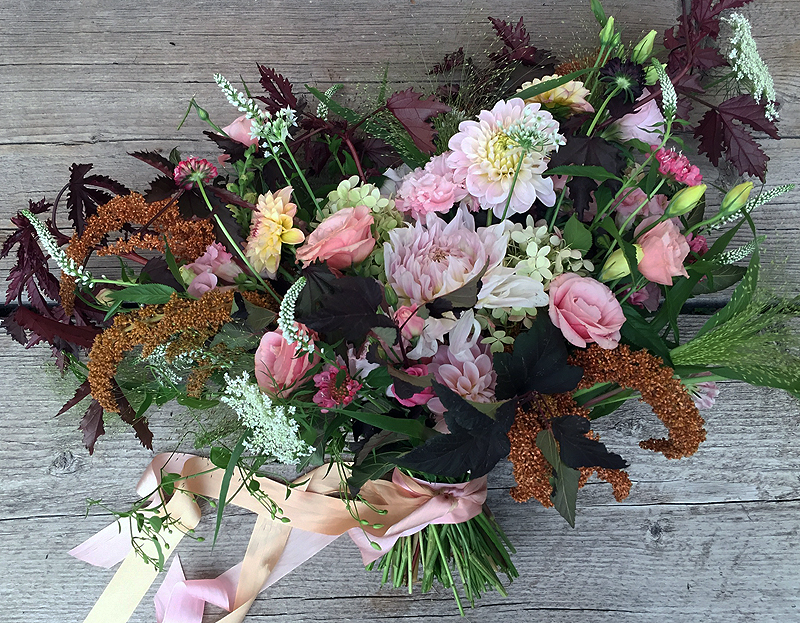 Wedding & Event Flowers from our Farm
For centuries, people have celebrated life's big moments with flowers.
We specialize in a lush, romantic garden style that is driven by the season and the most beautiful flowers we farm and forage. We aren't typical florists. Our clients come to us because they value sustainably grown local flowers and are excited about having a diverse and unusual assortment of flowers and foliage. We mostly do events during our April to October growing season – check out our Flower Availability List to get a general idea of the flowers that will be in season for your event. If your event is in the winter months, contact us for a consultation to discuss options.
Hood River and the Columbia Gorge are wedding destinations and frequently wedding couples don't live here. Not a problem. With modern technology we can have the kind of personal interactions that will make you comfortable that we understand your vision even from thousands of miles away.
We'd love to hear more about your wedding plans. Contact us to discuss availability and if we might be a good fit for your big day
Options:

Full Design
We'll work closely together with you through the planning process to create custom floral designs that reflect your personal style and vision for the day. Whether you've already got a clear idea of what you want or you're looking to us for ideas, our goal is to create wedding flowers that are individual and meaningful to you.  Got an inspired idea? We love a challenge and have the design and fabrication know-how to pull off magical custom installations. Full design includes mood boards, site walk through, installation and after-event break down.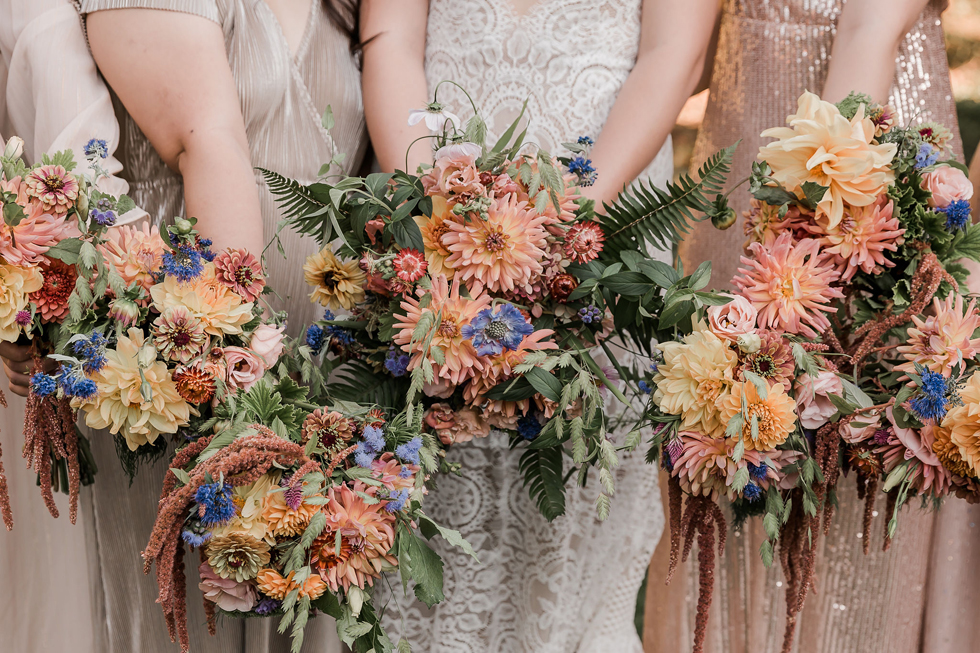 A la carte
You can choose just what you need professionally done and what you'd rather do yourself. Often we'll do the bouquets, corsages, flower crowns and boutonnieres and the couple's friends and family will make centerpieces using our DIY Bulk Flowers.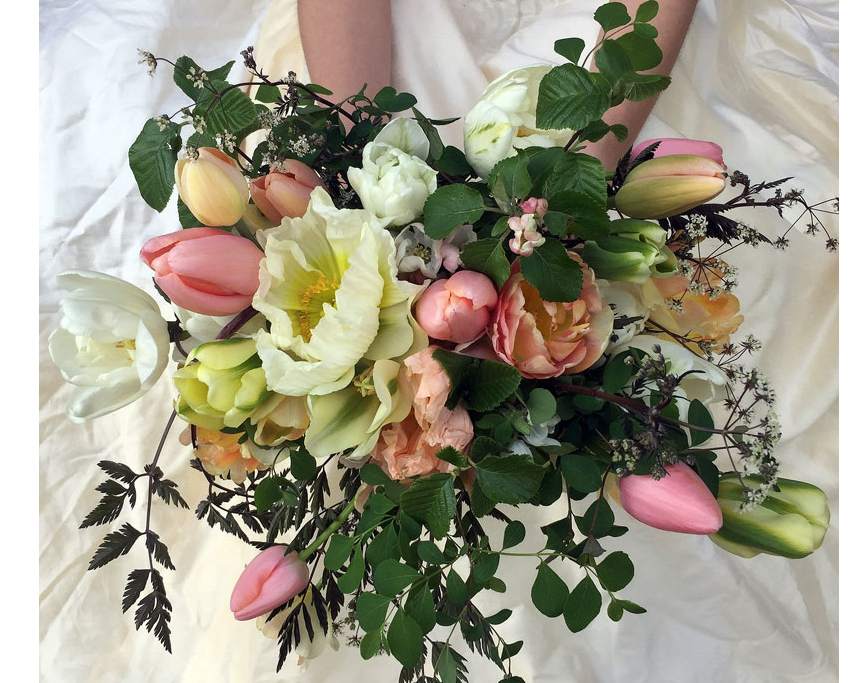 Elopement Special
Covid has scrambled everyone's plans, but love is still in the air. Our elopement package comes with a lush bridal bouquet in our evocative, garden-gathered style and a detailed boutonniere for $215. We need at least 48 hours notice to put your flowers together. Also contact us for pricing if you'd prefer two bouquets or two boutonnieres instead of one of each.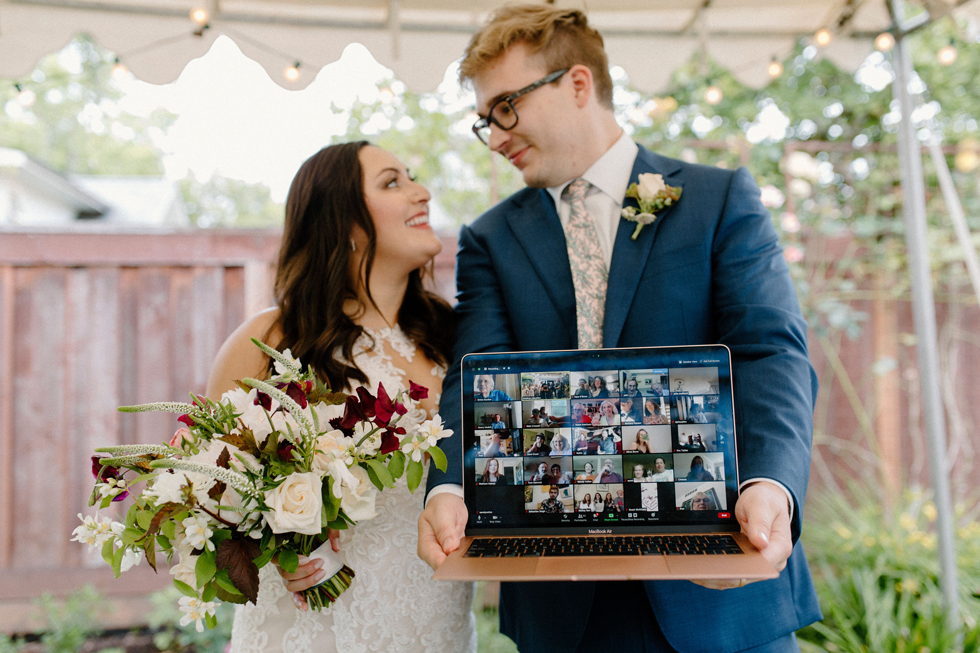 Bulk Buckets for DIY Wedding Flowers
If you want to arrange your own wedding or event florals, we offer freshly harvested blooms and foliage in bulk buckets. Buckets are $95 for farmer's choice of color palette, $110 for a specific color palette. The exact combination of flowers will be based on what is in season that week. Check out our tips for DIY florals.  Contact us to find out what is blooming around the time of your wedding. Some premium flowers like peonies and dahlias are sold by the stem.