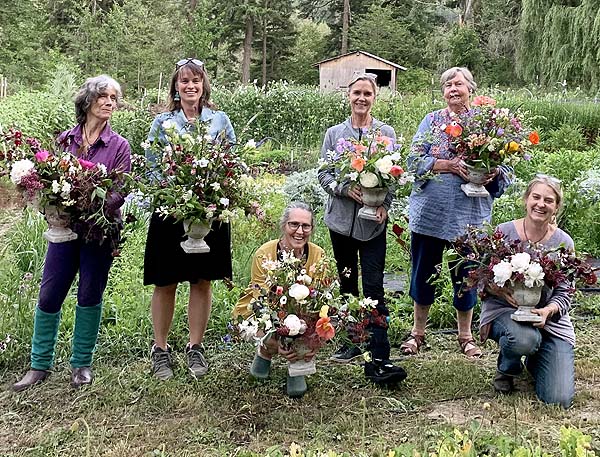 Hands On Floral Design and Gardening Workshops
Immerse yourself in the beauty of flowers. Spend a morning or afternoon making an extravagant arrangement using flowers and foliage grown on our Hood River flower farm.
Our workshops offer a relaxed and creative experience that is fun for both complete beginners and more experienced hobbyists.  The workshops are 2-3 hours long and tackle one specific design project utilizing the flowers of the season. Each workshop includes a short farm tour, a detailed design demonstration by Heather, and an abundance of flowers for students to choose from.